Many purchasers only have a mortgage valuation when they buy a property and mistakenly rely on this to provide them with reassurance that the biggest financial decision of their lives is a good one. A mortgage valuation is instructed by a lender and solely intended for their use, it only contains the information that will inform the lender as to whether the property is adequate security
for the mortgage.
The mortgage valuation does not provide any detailed consideration of the condition or any defects within the property.
Only one in eight purchasers will commission and independent survey when buying a property yet a significant number of them will find something wrong with their building. Commissioning your own survey is a simple and economic way to avoid unpleasant and perhaps costly surprises after moving.
There are three levels of survey reports: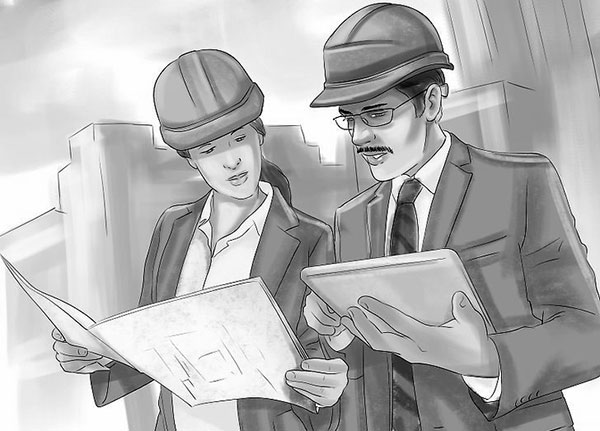 Class 1 : Specific (structural) Issue Reports- From £500 + VAT
To suit individual need as required and in relation to specific property issues including structural, damp and timber related defects and when inspection of a specific building element only is the concern. This is the very basic survey sometimes commissioned post mortgage offer to deal with lending issues.
Class 2 : RICS Homebuyer Survey & Valuation Report – From £650 + VAT
The homebuyer report and valuation is suitable for many dwellings built after 1930 and some built before that date. It is in simple format, however is not usually satisfactory for large houses, nor those that are unusual by virtue design or construction, nor those that have been converted, extended, altered significantly or
are listed.
The report covers
General condition
Significant or urgent matters
Our valuation and comment on the purchase price
Insurance valuation
Points for the purchaser's legal adviser
The homebuyer survey is in a standard format and is designed specifically as an economy survey service.
Class 3 : Building (structural) Survey – From £650 + VAT
For maximum confidence and assurance you can commission a Building Survey. This was previously known as a 'Structural Survey'. This is the most detailed of our standard reports. A Building Survey is suitable for all Commercial/Residential properties and provides a full picture of their construction and condition.
It is particularly suitable for:
Listed buildings
Properties of unusual architectural design
Converted properties
Those that have been extended or altered significantly or are in obvious sign of disrepair
This extensive report is based on a detailed inspection in as much depth as possible without damaging the building or vendor's property, or involving and
destructive examination.
The Building Survey covers:
Detailed information on construction
Technical advice on problems
Recommendations on remedial work
Advice on future maintenance
Post-report consultation
The report provides the best opportunity to investigate and identify defects or disrepair before completing a property purchase.
Structural Report – From £950 + VAT
Often requested post valuation by a lender to advice about the cause and possible rectification of structural damage/movement, a structural report is a record of the structural condition of a property at a moment in time. This record concentrates on the main structural elements of roof supports, beams, floor supports, load-bearing walls, columns and foundations.
The purpose of a structural report is to identify any major structural defects, damage or movement.
Typical structural defects include:
Subsidence or settlement of foundations
Bulging or outward movement of walls
Defective lintels or beams
Excessive deflection or movement to roof structure
Leaning chimney stacks
Unsupported chimney breast, wall or floor